Special Needs
The Special Needs Ministry at University seeks to offer a culture of belonging, dignity, and purpose across the lifespan to everyone who has cognitive and developmental disabilities, their families, and caregivers. Our ministry seeks to include people with disabilities in all areas of ministries of the church and also equip and provide opportunities for them to use their unique God-given abilities. Our community desires every person with a disability and their family to live a full life within a relationship with God and others.
Connect with our Special Needs Ministry Community-
Click the "Sign-up for Email" button below to receive our monthly email with invitations and updates about the Special Needs Ministry. Also, click the "Facebook Page" button below and like our Believer's Garden Facebook page.
Sign-up for EmailFacebook Page
Elementary, Preschool, & Nursery Programs on South Campus: All children who have special needs are invited to participate in Sunday School at 9:30am. The Sunday School program is for children 2 years old through 5th grade. Children from birth to 2 years old are welcome in the nursery. Preschool and Elementary age children are welcome to attend their age/grade level class with the assistance of a "buddy" (staff and/or volunteer who is trained by the Special Needs Ministry). Elementary-age children with disabilities have the additional option of attending a multi-age (1st-5th grade) reverse inclusion class combined with typically-developing peers.
Children of all abilities are also welcome at Wednesday Night programming and special events such as Vacation Bible School with the assistance of a "buddy" when needed. If you plan to attend University, please contact us (Heather Sheese-Rubio ) ahead of time so we can learn a little bit about your son/daughter and how best to support them and help them feel welcome.
Middle & High School Students on North Campus: On Sunday mornings at 9:30am students in 6th – 12th grade can participate in large peer groups or a multi-age special needs small group depending on their needs. If you plan to visit University, please contact us (Heather Rubio ) ahead of time so we can know a little bit about your son/daughter and help with any needs they may have prior to attending.
Bingo Night - Thursdays at 7pm: Everybody loves Bingo! Come join neurodiverse and typically-developing friends of all ages for BINGO on Thursdays from 7-8pm in the Student Worship Center (5185 De Zavala). Entrance and prizes are free.
Adult Sunday Bible Study - Sundays at 11am: Adults with and without disabilities and caregivers are invited to join us for Bible study from 11am-12pm in the Labyrinth Rm. (N206/207) on Sunday mornings. A light breakfast and coffee is shared.
Believer's Garden Worship - Sundays at 12:15pm**: Everyone is welcome to join us for our Believer's Garden worship service at 12:15pm in the Student Worship Center on North Campus. Believer's Garden is a vibrant disability-inclusive worship service where friends with and without disabilities of all ages are loved, belong, and where giftings are shared. **Note that the first Sunday of each month, Believer's Garden combines with Modern Worship at 11am for communion.

Third Sunday Friends & Family Lunch – Third Sunday of the Month: Join us after the Believer's Garden service on the third Sunday of each month as we share lunch and life together.
Families Impacted by Disability Groups: Once a month moms and dads of children and adults with disabilities meet independently to share a meal at a local restaurant and share the journey together. Check our events webpage for details on the groups.
Help a Friend Belong in Community...SERVE with Special Needs Ministry: When you serve in the Special Needs Ministry, you will have the opportunity to befriend and support someone to participate in the community at University. You will be blessed by the time spent with these friends. Some of the things you can do are...
-Assist someone playing BINGO
-Be a buddy to a child or student in their peer group
-Serve and join a Third Sunday Friends and Family lunch
-Play in the worship band in Believer's Garden
-Help someone read, turn pages, pray or engage in an activity
-Join another volunteer who is taking a break with someone
Contact Brian Rouche' at to explore these and other volunteer possibilities.
The Sensory-Motor Playroom/Calming Room at University offers an outreach to the community that provides access to therapeutic toys and equipment (at no cost) for individuals with developmental delays. It is our hope that this resource will aid in the progression of meeting developmental milestones, thereby helping all individuals reach their maximum potential at a faster pace. There are four different swings, large exercise balls, bubble tower, activity board, games, toys and so much more.
The Sensory-Motor Playroom is open for free to the public and is available for reservations during these hours of operation only: Monday-Thursday 9AM-4PM. Click the link below to reserve your time in the Playroom.
Sensory-Motor Playroom Required Documents:
Waivers must be signed BEFORE visiting the playroom, and can be emailed to
.
Policies and ProceduresParent/Guardian WaiverTherapist Waiver
The Sensory-Motor Playroom exists because of a generous grant from the Methodist
Healthcare Ministries. The beautiful LED strand waterfall is provided by Joni and Friends
f
or children with low vision.
Special Needs Ministry Staff
Maricella Alvarado
Helping Hands Supervisor
E-Mail: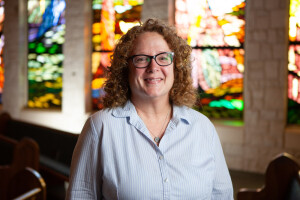 Heather Klekar
Helping Hands Coordinator
E-Mail: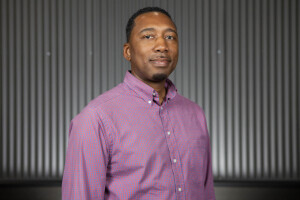 Brian Rouche
Director of Special Needs Ministry
E-Mail: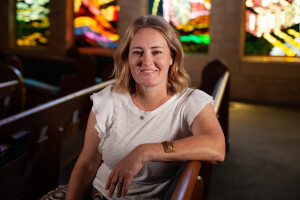 Heather Sheese-Rubio
Special Needs Ministry Coordinator
E-Mail: