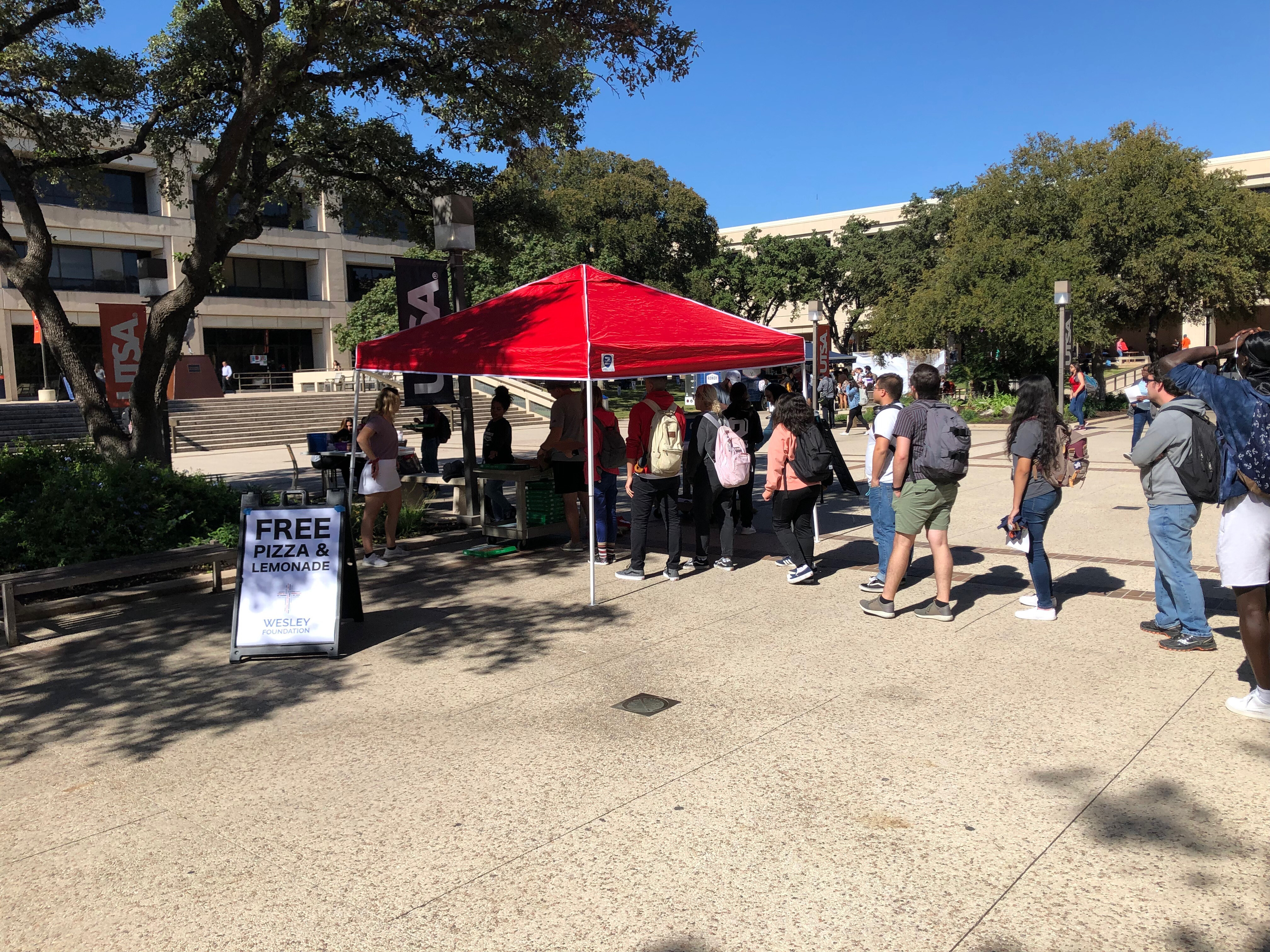 Every year towards the end of September, several staff members and lay leaders from University join thousands of other Wesleyans for a spiritually renewing experience called the New Room Conference. For six years, the focus of the gathering has been to inspire and equip the people of God to contend for revival and awakening within the Church. And although that theme didn't change, this year there was a higher emphasis on mission, evangelism, and discovering the leaders of the next generation.
There could not have been more fitting topics for the people of University, especially during this season, as we strive to create a new ministry for college aged young adults. As the Church in America continues to learn how to minister to Millennials and Gen Z, it was a blessing to hear the experiences and research of those who have devoted their lives to the task. One of the sobering statistics that I learned was that 47% of college aged young adults think that sharing their faith in Jesus is wrong. Not that it is awkward or uncomfortable or even difficult, but that it is immoral and offensive.
Coincidentally, in the following weeks after we returned from the conference, there was a student organization on UTSA's campus that was evangelizing. And although this caught the attention of several students, it wasn't necessarily positive attention. While hanging out after worship, one of our young adults shared they "don't think they should be allowed to just walk up to people and try to force their beliefs on them. Especially if we don't know each other. It feels like you're trying to judge me, and you don't even know me."
Several other students chimed in, all echoes of the same sentiment. It dawned on me that our young adults were a part of the 47% that believed that sharing our faith in Jesus is wrong. And the reason why? The only version of evangelism that they'd seen was argumentative and confrontational. For them, evangelism was more about debating theology rather than displaying the love of God.
So, the following week, we went on campus.
Our goal was to evangelize in a different way, to be a tangible display of what we believe to be true about the Gospel of Jesus. We believe that Christ has come full of grace and truth, to extend to us an unearned invitation into the reality of the Kingdom of God. What better way to exhibit that than to offer someone free pizza?! As our interns set the tables with food and began to put up signs that said "come and take it" next to a silhouette of a slice of pizza, hundreds of students formed into a line.
As students made their way to our table, dozens asked "why are y'all doing this?" The more skeptical of them would hang back and ask "what's the catch?" And it was here that I was privileged to watch the leaders of the next generation lean into a new definition of evangelism, and eloquently articulate the mission of Jesus.
"There is no catch. That's how grace works friend. This pizza is as free of a gift as Christ's love is. Would you like one slice, or two?"
For more information about University's NextGen ministry as well as how to support the efforts to create a campus ministry at UTSA, please contact Lo Alaman, ​