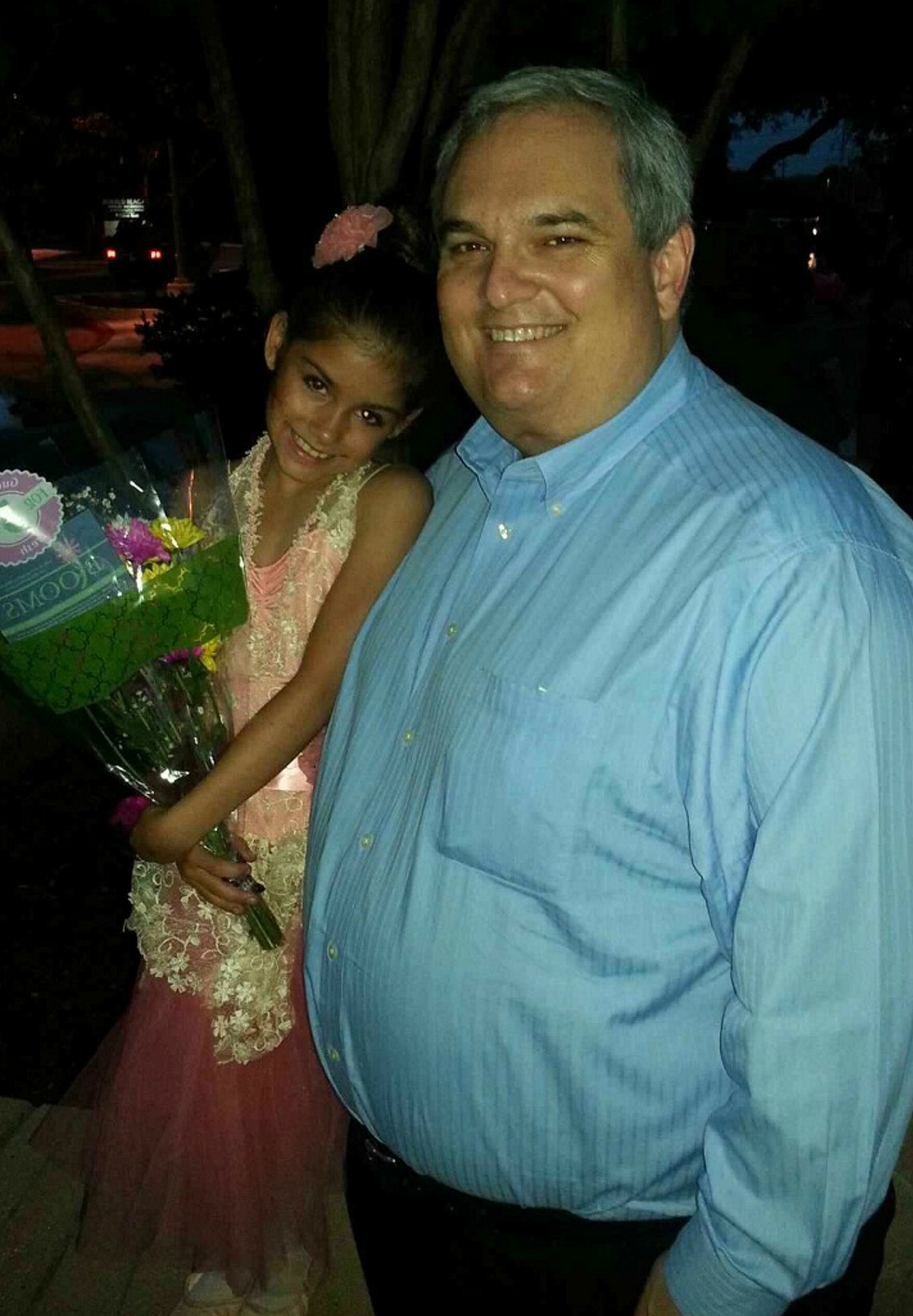 Bear one another's burdens, and in this way you will fulfill the law of Christ (Galatians 6:2, NRSV).
Growing up, Mark Young saw his mom frequently providing care for others. Whether it was someone at the door or someone on the other end of the phone, folks were always calling, looking for his mother's listening ear, gentle advice and kind heart. So when Mark first saw the Stephen Ministry brochures around the church almost twenty years ago, he felt an instant connection with the ministry. He knew God was calling him to serve as a Stephen Minister. At the time, he thought he was too busy to add this commitment to his plate, that he best wait for things to slow down in his life. It was several years later, in 2007, when he realized God was still calling, and it was time to say, 'yes.' Ironically, life had only gotten busier: he now was married, had a baby, had greater responsibilities at work, and his dad had recently been diagnosed with cancer. He sought the advice of his mom, and she replied with words that rang true: "Mark, God will stretch your time." And so he signed up to go through the training process to be a Stephen Minister.
Stephen Ministers are lay (non-clergy) people who provide high-quality, confidential, Christ-centered, one-to-one care to people who are hurting. To do this well, they attend weekly training for five months, about 50 hours total, before they are commissioned as Stephen Ministers. And after they have been commissioned, and as long as they are actively serving in this capacity, Stephen Ministers attend a bi-weekly "Supervision Meeting," which includes continuing education and gives support to these caregivers as they do the heart-work of walking alongside those that are hurting. Stephen Ministers are trained to keep their care-giving/care-receiving relationships confidential, so that even when seeking advice or support from fellow caregivers, nothing that would identify those receiving care is shared.
Whatever the reason that someone seeks care from a Stephen Minister—whether it be a death, illness, divorce, job loss, or some other crisis—the main thing a Stephen Minister is trained to do is listen. About four years after becoming a Stephen Minister, Mark found himself feeling overwhelmed: his marriage was falling apart, his dad was still very ill, and things had become difficult at work. One of the Stephen Leaders suggested he receive care from one of his fellow Stephen Ministers. Mark explained, "Even though I knew what was happening, the process, the questions he was asking, it was still so helpful. Having someone listen is very therapeutic."
After serving in Stephen Ministry for 10+ years, and receiving care himself, Mark has a clear understanding of the important role Stephen Ministers play in the life of a congregation: "We aren't trained to be fixers. We aren't clergy, and we aren't counselors. We are trained to walk with people through a difficult time in their life. We are trained to give support, let you talk, pray with you. We trust God to fix the problem." And then he adds, "We hope that people aren't reluctant to ask for help. There is no shame. We are just regular folk, and we are here to help."
To learn more about Stephen Ministry across our world, visit StephenMinistries.Org. To contact the Stephen Ministry Leaders at University, email or call, 210-690-7328.