College and Young Adult
Young Adults (Ages 18-39ish)
University partners with several other local churches to form The Foundry, which is a multi-church ministry for young adults (ages 18-39ish) in San Antonio.
There are many ways to connect with and through The Foundry. We would be happy to visit more about what that looks like for any specific person (just email one of us listed at the bottom of this page!) or check out our website and social media (Instagram or Facebook) for more detailed information and regular updates.
Community Nights & Foundry Groups
One of the ways The Foundry regularly gathers is for Community Nights (dinner, worship, and teaching that takes place every other Tuesday night), Foundry Groups (small groups hosted at partner churches, including University, based on Community Night teaching), and Social & Service opportunities. The Foundry has roots in a collaboration of churches in our area. This creates a regular rotation of speakers for each community night gathering as well as different worship leaders and church hosts each season (think semester).
College and UTSA Campus Ministry
In addition to The Foundry, University's College Ministry is glad to be part of the UTSA community. We have regular lunches on UTSA's campus and are looking forward to growing the ways that we support and connect with our students both at UTSA and elsewhere. Contact Caleb for more information!
Are you the parent of a college student? Contact Caleb Rogenthien about ways you can be part of University's College Parents Group to help bless and support all of our college students, near and far!
For more information about any part of the college ministry or University's desire to serve and connect college students in our community, contact Caleb Rogenthien at .
College and Young Adult Staff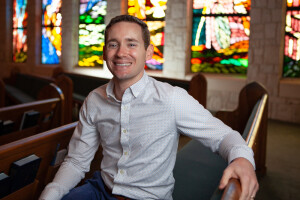 Rev. Reed McNitzky
Pastor of Operations/Missions
E-Mail: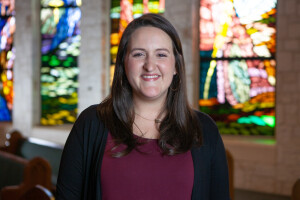 Sarah Reiter
Director of College & Young Adult Ministries
E-Mail: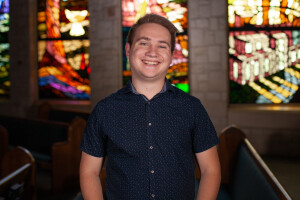 Caleb Rogenthien
Asst. Dir. College & Young Adult Ministries
E-Mail: