Special Needs
The Special Needs Ministry at University provides a culture of belonging, dignity and purpose to everyone who has cognitive and developmental disabilities. Our ministry strategically delivers teaching methods that are designed for children, youth and adults with special needs. We identify resources and opportunities that intentionally integrate people and families into the ministry of the church. We do this through education, equipping, and expressions of worship and service to God and our community.
Sundays
Sunday Age Sunday School & Nursery Programs
All children and students who have special needs are invited to participate in Sunday School at 9:30am. The Sunday School program is for children 2-years-old through 6th grade. Children birth to 2-years-old are always welcome in the nursery. Preschool through Kinder-aged children attend an age-appropriate class with a "buddy" (staff and/or volunteer) who is trained by the special needs ministry. Children in 1st - 5th grades experience learning about Jesus in both a small group setting with their peers and a large group mainstream setting. Students 6th – 12th grade can participate in a large or small group setting depending on their needs. Children birth to 2-years-old are always welcome in the Nursery. If you plan to visit University, please contact us ahead of time so we can know a little bit about your son/daughter and help with any needs they may have prior to attending Sunday School or Nursery.
Adult Sunday Bible Study & Lunch - Sundays at 11am
Adults and caregivers are invited to join us for Bible study from 11am-12pm in the Labyrinth Rm. (N206/207) on Sunday mornings. Experience Jesus, while enjoying free tacos and coffee -- it's a win-win!
Believer's Garden Worship - Sundays at 12:15pm
Everyone is welcome to join us for our Believer's Garden worship service at 12:15pm in the Student Worship Center on North Campus. This is a time of lively, interactive praise and worship followed by a practical message for "real life" application of our faith walk. If you are unable to attend the service, watch us on live stream every Sunday at 12:15pm on the church website or on our Believers Garden Facebook Page.
Thursdays
Special Needs Bingo - Thursdays at 7pm
Everybody loves Bingo! Come join neurodiverse and typically developing friends for BINGO on Thursdays from 7-8pm in the McCreless Gym (5084 DeZavala). There are free prizes and entrance. Email for more information.
Sensory-Motor Playroom - The SMP is currently closed
The Sensory-Motor Playroom (SMP) provides a place for children who have special needs to come and play, grow and learn. The room is full of items and equipment that helps children meet developmental milestones. There are four different swings, large ball pit, bubble tower, activity board, sand and water tray, games, toys and so much more. The Sensory-Motor Playroom exists because of a generous grant from the Methodist Healthcare Ministries. The beautiful LED strand waterfall provided by Joni and Friends for children with low vision. The Playroom is open for free to the public with a reservation. Reservations can be made by contacting Heather Klekar at 210-391-5207 or email .
SMP Hours of Operation:
Monday through Friday; 9am-4pm
Extended hours: Thursday; 9am-8pm
Helping Hands
Helping Hands at University is a day habilitation program that provides pre-vocational opportunities for adults with cognitive and developmental disabilities. Helping Hands focuses on building confidence, developing socially appropriate behaviors, completing tasks, growing communication skills and fun. Hours: Monday-Friday; 9am-3pm. Also, check out our Helping Hands Boerne group who meets at First UMC Boerne, Tx.
Special Needs Ministry Staff
Tiffiny Davis
Asst. Director Helping Hands
E-Mail: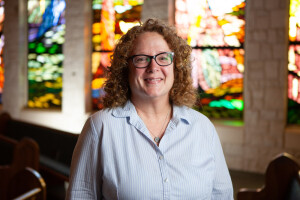 Heather Klekar
Special Needs Ministry Asst.
E-Mail: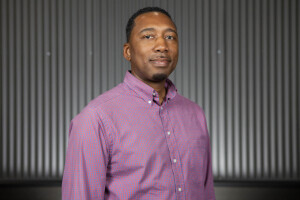 Brian Rouche
Director of Special Needs Ministry
E-Mail: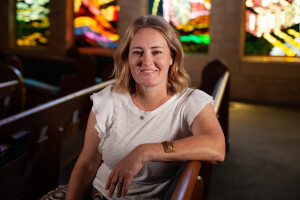 Heather Sheese-Rubio
Special Needs Ministry Coordinator
E-Mail: