Modern Services
In all that we do, we strive to worship and glorify our amazing God. He, though we posed no benefit to Him, loved us despite our brokenness. He sent His Son to die on the cross so that we might be forgiven. One way that we at University lift high the name of Jesus is through corporate singing. The University Worship Collective is a family of musicians from across San Antonio that come together each and every Sunday morning to worship God in a modern style alongside our church family. We strive to utilize recent music and changing technology to glorify God in a culturally relevant way.
The University Worship Collective
Every musician and vocalist that serves on the team is a worship leader! Whether by singing or playing an instrument, every member of the collective leads our church family in worship of our mighty God. He has given each of us talents, skills and passions. We owe it to God to pursue those passions intentionally and to glorify Him first and foremost with what He has given us.
Sing to Him a new song; play skillfully, and shout for joy.
- Psalm 33:3
We often play new songs or sing traditional hymns in a modern way. Additionally, there are expectations that members of the collective should adhere to:
Pursue God and your spiritual walk with intentionality and passion.
Love and maintain positive relationships with members of our church family.
Attend rehearsals on scheduled Tuesdays at 6:30pm.
Learn and prepare all songs prior to Tuesday rehearsals.
Be at church on scheduled Sundays from 7:30am through the end of the second service (normally around 12:15pm).
Continuously develop musicianship and pursue your ability to serve the song rather than individual instrumental and vocal skills.
If you are or know of someone who has an interest in being a part of The University Worship Collective, please contact our Modern Worship Director, Wes Taylor to set up a meeting and audition.
Student Worship Band
The student worship band at University is made up of middle school and high school students that have a passion for music and worship. We lead worship on a weekly basis at Wednesday Night Live, but also get the opportunity to lead for various Kid's Ministry events and at our Sunday morning modern services from time to time. We are committed to the musical development of the individual students in the worship band, but most of all we are building relationships and turning them into disciples of Jesus. We hold a weekly Bible study before rehearsal each Sunday afternoon that is required for those leading that week.
If you are or know of a student who has an interest in being a part of our student worship band, please contact our Student Ministry Worship Leader, Wes Taylor to set up a meeting and audition.
Modern Worship Staff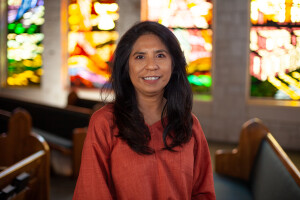 Elizabeth Mooy-Fink
Director of Worship Life
E-Mail: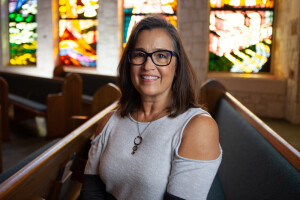 Cathe Skinner
North Campus Ministries Coordinator
E-Mail: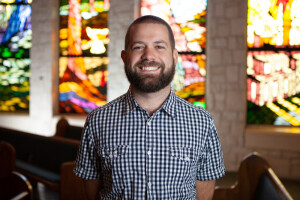 Wesley Taylor
Director of Modern Worship
E-Mail: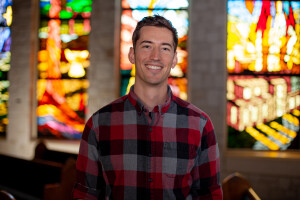 Rev. Parker Zimmerman
Pastor North Campus Ministries
E-Mail: