Students
Our Mission
We make disciples of Jesus Christ for the transformation of the world by building bridges to Christ, compassion, and community.
As disciples, we love God with all of our heart, soul, and mind, and love our neighbor as ourselves. (Matthew 22:36-40)
To stay up to date on all things Student Ministry, you can:
Get our weekly email (click the "Sign up to receive our weekly email button", to begin receiving it)
Follow us on Twitter and Instagram (@UniversitySM)
Ask to join our private Facebook page (search University Students)
Sunday Morning Rally
Our goal for this fun morning is to introduce students to Jesus. We have music, games, and we ask students the question, "Do you know Jesus?" We do this by looking at scripture in large and small groups. This time also includes intentional invitations for students to follow Jesus by joining a Resemble Group.
Sunday Morning Rally for Students (6th-12th Grades)
Where: Student Worship Center
When: Sundays | 9:30-10:30am
Contact: Albert Aguilar;
Resemble Groups
Resemble groups are gatherings of students who want to intentionally pursue a relationship with Christ together. They are created based on age and gender and are offered at different times during the week.
Resemble Groups
Our Resemble Groups meet on Sundays at various times. For a listing of the available Resemble Groups and more information, please click here. Please email Rev. Sarah Dennis with questions.
Wednesday Night Live
Wednesday Night Live is our middle of the week time for food, fun, community, worship, and more. All 6th-12th graders are welcome to join us! Wednesday Night Dinners are available for the entire family anytime between 4:30-6:30pm on the South Campus. If you are interested in serving as an adult leader during this time, please email Rev. Sarah Dennis.
Wednesday Night Live for Students (6th-12th Grade)
Where: North Campus Gym and Student Worship Center
When: Wednesdays | 5:30pm - Open Gym, 6:30-8pm - Worship and Small Groups
Contact: Rev. Sarah Dennis;
Student Music
There are many ways your student can get involved in the music ministries at University. For more information about choir, handbells, orchestra and the student worship band visit our music ministry pages.
Student Ministry Staff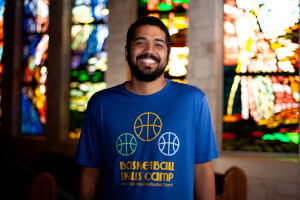 Albert Aguilar
Asst. Director of Student Ministry (High School focus)
E-Mail:

Rev. Sarah Dennis
Director of Student Ministry
E-Mail:

Marjie Sensiba
Student Ministry Outreach Coordinator
E-Mail: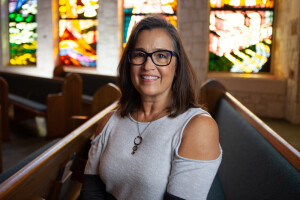 Cathe Skinner
Coordinator - North Campus Ministries
E-Mail:

Kim Terrill
Asst. Director of Student Ministry (Middle School focus)
E-Mail: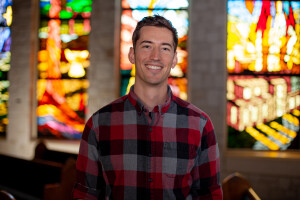 Rev. Parker Zimmerman
Pastor North Campus Ministries
E-Mail: