Care and Community
Building bridges between the hurt in peoples' lives and the hope of Jesus Christ.
Our Care and Community Ministry offers solutions for your present needs while strengthening you for the future. The goal of our ministry is to provide resources and opportunities for you to belong to each other, grow in relationship with God and serve those in times of need. Our Care and Community Ministry strives to be the hands and feet of Christ within our church family. For more information about how our Care & Community team can help you and your family, contact Melissa Supak.
Counseling Ministry – working with a professional counselor to resolve personal, marital, and family distress.
Grief Recovery – building bridges to healing after the loss of a loved one.
Homebound Ministry – building bridges to the body of Christ for those who can no longer attend worship: Home communion, Forget Me Not, and visitation.
Pastoral Care Visitation - building bridges to comfort those who need care in hospitals, homes, and facilities.
Pastoral Counseling – visiting with individuals about how God is at work in their lives, even in the midst of their hurts.
Prayer Ministry – building bridges of prayer for those in need: Prayer Quilt Ministry, Prayer Card Ministry, Prayers of the People.
Stephen Ministry – building bridges through one-to-one, Christ-centered care for those facing difficult times.
Learn More about Congregational Care
Al-Anon - Al-Anon is a support and recovery program that offers strength and hope for friends and families of problem drinkers.
Alcoholics Anonymous - Alcoholics Anonymous is a support and recovery program that offers strength and hope for those suffering from alcoholism.
Combat Trauma Support - University seeks to provide support to those serving in the military and their loved ones in various areas.
Overeaters Anonymous - An outside 12-step group that offers support and solutions for those with food addictions.
S-Anon - This is a program of recovery, based on the 12-step program, for those who have been affected by someone else's sexual behavior.
SHARE - This is a Pregnancy & Infant Loss Support community for anyone who has experienced the tragic death of a baby.
Stephen Ministry - University equips and empowers lay caregivers—called Stephen Ministers—to provide high-quality, confidential, Christ-centered care to people who are hurting.
Learn more about Community Care
Learn more about how you can serve in the Care & Community Ministry by visiting our Serve page.
Care & Community Staff
Jessica Caccamese
Director of Sr. Adult Ministry
E-Mail: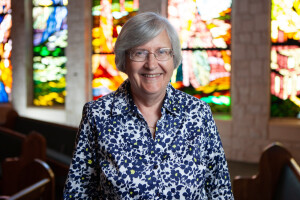 Rev. Sarah Holden
Pastor
E-Mail: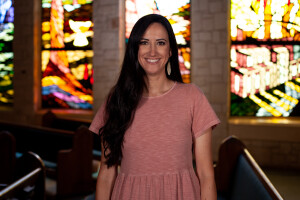 Melissa Supak
Director of Care/Formation
E-Mail: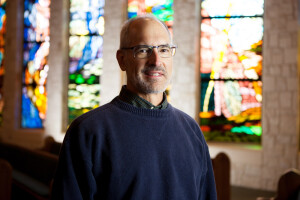 Steve Welch
Counselor - MDiv, MS, LPC
E-Mail: