Kids
Welcome to University Kids—a ministry for kids and their families! We exist to glorify God by partnering with parents and families to develop lifelong followers of Jesus Christ. And, we have lots of fun!
Sunday Morning
On Sunday mornings, the Atrium on the South side of the campus is alive with busy little bodies and lots of energy—and we love it! If you are new, please come to the Children's Welcome Desk where staff and volunteers look forward to meeting you and your family and helping you find just the right spot for everyone!
Nursery
8am -12pm | South Campus; Atrium Entrance; West Building
11am-12pm | North Campus; Worship Center Entrance; Nursery
We offer childcare for children, 2-months through 2-years- old. The nursery consists of rooms that group children by month of birth and developmental characteristics. The transfer of a child into the next room is based on their developmental skills and made in consultation with the Nursery Supervisor.
We request that your child have their first set of immunizations before being left in the nursery.
About Our Caregivers
All of our caregivers are at least 16 years of age, have been trained on Nursery policies and procedures, have completed Safe Gatherings Rio Texas Conference requirements including a background check screening, and have experience working with children. Nursery staffing includes multiple caregivers and supervisors who are First Aid and CPR certified. For the safety of our children, at least 2 caregivers will always be staffed in each room.
Sunday School
9:30-10:30am | South Campus; Atrium Entrance; West Building
Kids Sunday School is designed to teach 2- year- olds through 5th graders how to enter into a life-long relationship with Jesus Christ. We use the Simply Loved curriculum to "explore a foundational, Jesus-centered journey through God's story of love." One of the guiding principles behind the creation of Simply Loved's curriculum is that kids need to be noticed and loved. That's why Sunday School lessons are designed to give every child a chance to share and be heard.
First Worship
11am-12pm | South Campus; Atrium Entrance; West Building
This program is for children 2-years - Kinder. In First Worship, children learn the elements of worship in hopes that very soon they will be ready to attend worship services with their families.
Our belief at University United Methodist Church is that children best learn about God and how to worship Him by experiencing worship with their families. For this reason, we offer Sunday school at 9:30am only and encourage families to worship together at the 11am service.
There is childcare available for children under 2 at 11am.
Wednesday Night
Wednesday Night Kids (3
rd

-5

th

)

6:30-7:45pm | South Campus; Main Office Entrance; McCreless Gym

Wednesday Night Kids is a program for 3rd-5th graders. The kids can look forward to playing organized games, memorizing scripture, hearing a Bible lesson in a large group setting, then creating lasting friendships through smaller peer groups discussions. We also have a Snack Pak service opportunity each month, during which our Wednesday Night Kids pack small parcels of food to benefit Locke Hill Elementary students who have been identified as food insecure.
Wednesday Night Kids Jr. (K-2
nd

)

6:30-7:45pm | South Campus; Atrium Entrance; Second Floor of West Building

Much like Wednesday Night Kids (3rd-5th), our junior program aims to create a space for kids to engage in Biblical community and begin to understand God's love for them by engaging in tactile activities, organized games, Bible stories, and scripture. Our Kinder – 2nd-grade group follows along with the same lessons as their older peers and siblings in a developmentally appropriate manner.
Wednesday Night Kids Preschool (3, 4 & pre-kinder 5-year-olds)
6:30-7:45pm | South Campus; Atrium Entrance; First Floor of West Building
This program is designed to encourage preschool-aged children to begin connecting with their church community. Like our other Wednesday Night programs, there will be games and a Bible lesson, but everything will be suited to the developmental age range of this group.
Wednesday Night Childcare

6:30-7:45pm |South Campus; Atrium Entrance; First Floor of West Building
Childcare is available for ages 2-months - 2-years
Kids Music
We have a variety of different opportunities for your children to get involved in the music ministry at University. For more information about children's choir and handchimes, visit our Traditional Music Ministry Page.
Parent's Night Out
Children of all abilities, from the ages of 6 months through 5th grade, are invited to join us for a night of fun. Parent's Night Out is one Friday each month and lasts from 6-10pm. It's a great opportunity for your child to have a fun evening while you enjoy an evening out!
If you would like to sign your child up for Parent's Night Out, please register online. Space is limited due to classroom ratios, and reservations are taken on a first-come, first-served basis. If your child will benefit from a "buddy" provided by our Special Needs Ministry, please provide two weeks' notice. The cost is $12 for the first child and $10 for each additional child.
Kids Ministry Staff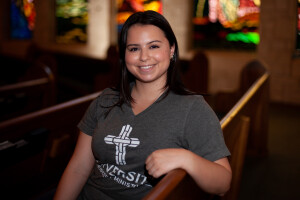 Carly Carrasco
Childcare Supervisor
E-Mail: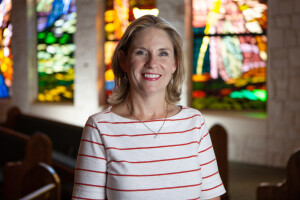 Tracy Harrell
Kids Ministry Coordinator
E-Mail: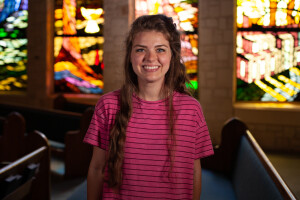 Jordan Jernigan
Kids Ministry Associate - Elementary Education
E-Mail: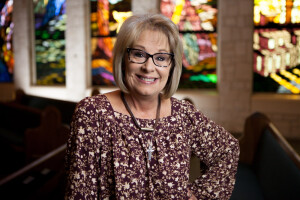 Lori Mangold
Childcare Supervisor
E-Mail: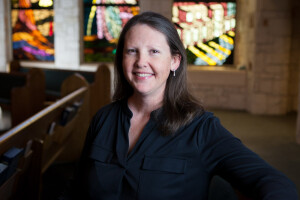 Mary Ross
Asst. Director of Kids Ministry
E-Mail: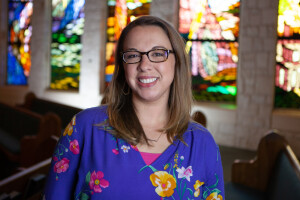 Amy Tullos
Director of Kids Ministry
E-Mail:

---
A Note about Safety
Rest assured that your children are cared for by screened and trained leaders, teachers and staff. If at any time you have a concern, please look for one of our staff members at the Children's Welcome Desk.