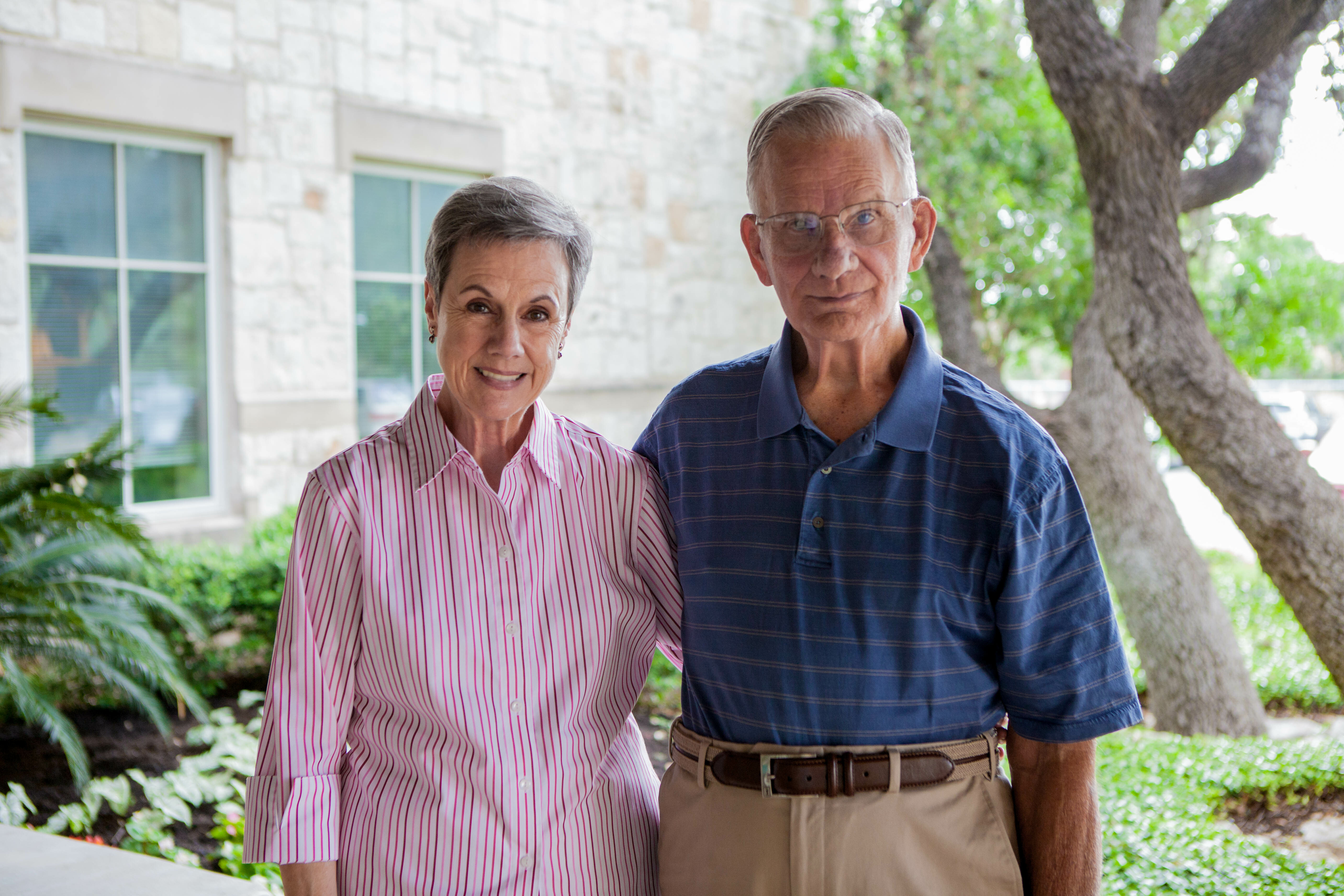 Not long ago, Leo Adams was watching television and a story about two high school-aged boys caught his attention. One of the boys was in foster care, and after explaining to his friend that when he was moved from home to home, he carried his few personal belongings in a trash bag, his friend was moved to action. The two boys began a duffel bag collection project to get bags into the hands of children receiving Child Protective Services so that the contents of their lives could be carried with dignity.
As Leo watched, he was taken back to his own childhood living in an orphanage, and how the adults in his life found ways to make sure his self-worth was intact. Leo spent about 10 years in the Myron Stratton Home in Colorado Springs, and he would be the first to tell you that there was nothing particularly tragic about that experience. Myron Stratton was a well-financed, carefully crafted children's home. Not only were the facilities extensive and maintained well, but the home also took care to make sure that the children living there had experiences beyond the daily chores that would be required in any home, like attending the symphony or visiting a museum and going to church. Leo recalls that each year at Christmas he and his friends received one item they asked for as well as things they needed to feel like the other kids at school. "One year I was given a Parker Pen and Pencil set that was the thing to have. Another year, I was given a letterman-style jacket that all the other young men were wearing. The people who ran the orphanage wanted us to look forward, to realize there was more to life than just what was in the orphanage. This helped me for the rest of my life as a businessman and as a father."
Leo believes that catching that television segment was providential. He could do something to help kids know that their lives and belongings deserved more than a trash bag.
At a meeting with Pastor Holly Wilson, Leo and his wife of almost 50 years, Mary Sue, explained their hope of helping children in the care of CPS by collecting and distributing duffel bags. Leo had done his research. He knew that 600 children are brought into CPS care each year in the San Antonio area and that there are 4200 children under CPS care in the San Antonio region at all times. He knew that for various reasons some children are moved up to 12 times while in CPS care. He knew that these were staggering numbers and that there was something he could do to help kids feel a bit more hope about their situation than a trash bag could afford. Unbeknownst to the Adams, our church had begun a Foster Care Ministry a few months before, and Holly explained that we had been trying to identify needs and ways to partner with CPS as part of that ministry. For both Holly and the Adams, it became clear that the Spirit was at work in this idea, and they had work to do.
With the help of new Outreach director Steve Ryan, CPS Adoption Specialist and University church member, Mary Youngkrantz, and the Believers Sunday School class, Mary Sue and Leo have launched a duffel bag drive to benefit the CPS Rainbow Room in San Antonio. The Rainbow Room is a 24/7 resource room where CPS workers can get supplies for children who are victims of abuse or neglect, and through the Rainbow Room, children will have direct access to a duffel bag for the resource items they are receiving as well as any items they might already have, instead of the usual option of a trash bag.
Leo explained that while the main desire is to promote self-esteem and hope in the children through these duffel bags, there are other aims as well: to bring dignity to the program and process, to let families caring for children receiving services know that others care about them also, and to encourage those who work for CPS so that they know that people in the community care about them and their work.
Mary Sue says that there is a quote by Etienne De Grellet that they try to live by: "I shall pass this way but once; any good that I can do or any kindness I can show to any human being, let me do it now. Let me not defer nor neglect it, for I shall not pass this way again." This idea, coupled with Jesus' words in Matthew 25 that "Whatever you did for the least of these, you did for me" have echoed in her head as they have planned this collection. "Everything has fallen into place because one man had a thought of something that could be done, and because University is such a special place with a heart for others, we can do this one thing to make a difference."
To be a part of the Duffel Bag Collection, you can make a donation to the University Duffel Bag program or bring new, preferably non-name brand (because a name brand is more likely to get stolen) 18-25" duffel bags to the church office or welcome desks now through May 20. For more information, contact Steve Ryan, .