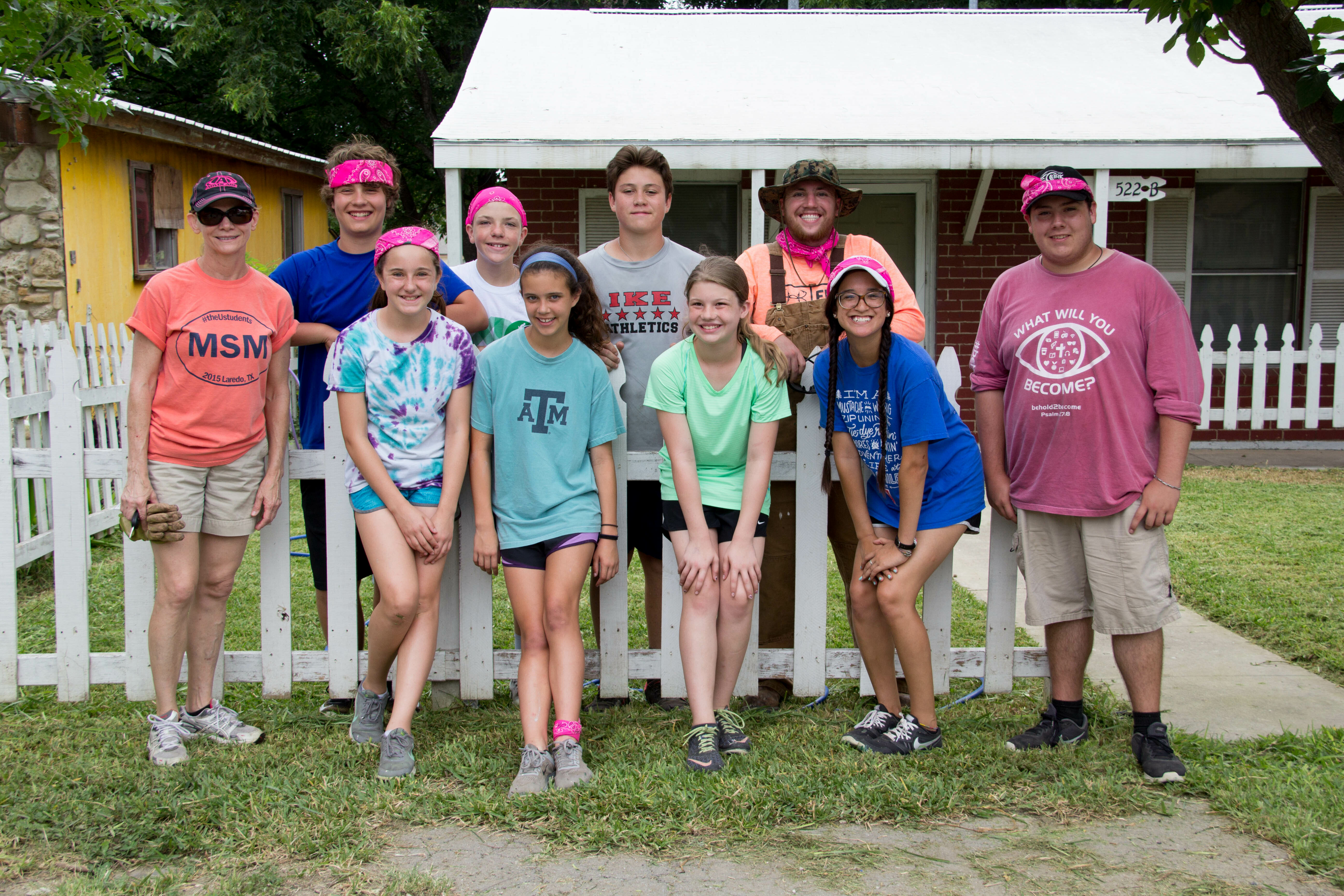 Nicholas Moseley's mom, Marthe, will tell you that Nick was prayed into existence. That much like Hannah from the Old Testament, Marthe had yearned for a child that would not be, and that it was her prayers and the prayers of her church that brought Nick into being. And so, from the start, Nick has been University's and University has been Nick's. Nick learned early and well how loved he was by both God and God's people, and Marthe was sure to teach him to love both in return.
From Sunday school to Vacation Bible School to Student Ministry Missions and Winter Retreat, Nick has grown up immersed in the Word of God and the culture of the church, and so when he was at a Chrysalis weekend, listening to one of his fellow student leaders give a talk, and he heard ever so softly but quite clearly direction from the Lord that he was to go to seminary, he simply replied, "Okay." He didn't know when he was to follow this instruction, only that at some point in his future the Lord wanted him to head to seminary, and so of course, that was what he must do.
The summer after his sophomore year in college, Nick went to Israel, a life-changing, spirit-filling trip. When he returned, a family friend asked him, "Nick, what do you want to do with your life?" This was no ordinary question. It was asked in serious tone and with deep intentionality, and Nick knew he didn't have an answer. He was studying to be a middle school teacher, but he was no longer certain, though he was good with that age group and loved them well (which not many people can honestly say!), that this was the call on his life. He began to pray earnestly over this question, and Nick says that "in good rabbinical fashion, God replied with a question: Who are my disciples? And I began to know the answer. God's disciples are all ages, not just children and students. I knew God was telling me to shepherd all of his people, that he was calling me to pastoral ministry. I knew that I should go to seminary after college."
The summer between his junior and senior years of college, Nick interned in University's student ministry, gaining an understanding of the nuts and bolts of church work, that planning, administration, and lots of teamwork are required to facilitate ministry. Working with our students both as part of his internship and then as a volunteer leader during the school year, Nick has learned the importance of flexibility and patience, and that the sowing of a seed of faith will likely not result in immediate harvest. He learned to meet students where they are and to never stop loving them.
As he heads off to Asbury Theological Seminary at the end of the summer, he will take with him the people of this church. He grew up here. He has been loved well here. He has received the faithful ministrations of truth and grace and also learned to share them. The University United Methodist Church Foundation has also made sure that Nicholas goes with our financial support. The Foundation's purpose is the future of our church—both place and people. To that end, Nick has received the Mel Hughes Seminary Scholarship, meant to aid students preparing for ordained, full-time preaching ministry in a local church of the United Methodist Church. "I'm eternally grateful to the Foundation and the Hughes family for responding to the call of God to send out men and women from our church and for supporting us well so that we can attend seminary."
We all have a calling. For some like Nick, studying at seminary is part of that call, and all of us can pray for and support those on that journey. We can do that in our Sunday school classes, around our dinner tables, and with groups like the Foundation. To be part of the good work happening through the Foundation, learn more at TheU.Org/Foundation.