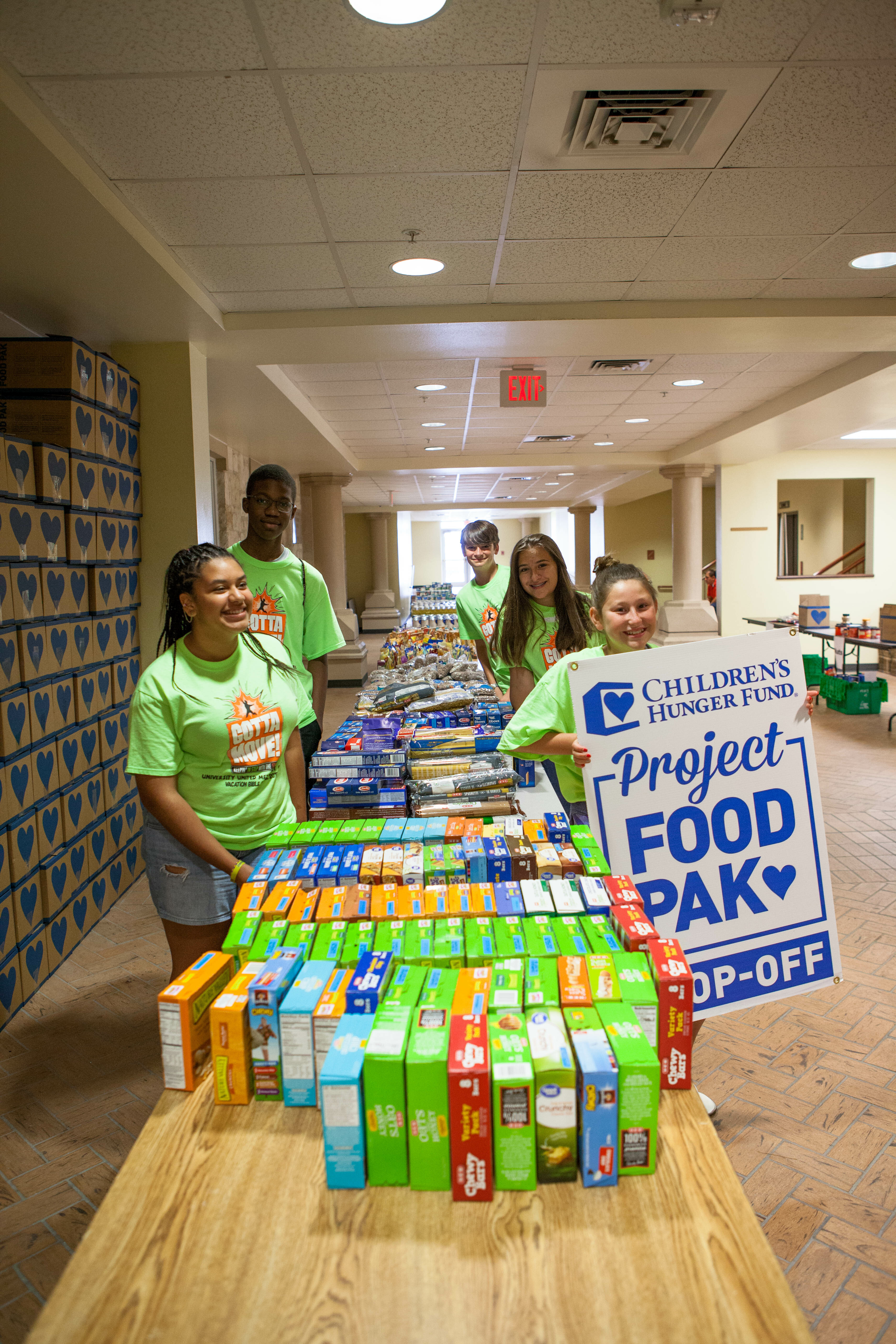 The halls and classrooms of our church were alive this week with the sounds of children laughing, chatting, learning and creating. Every year, Vacation Bible School brings our church together to serve and teach and inspire our little ones to know and serve Jesus. It's a beautiful time to be the church.
This year was no different: 537 children joined us for the week, and this was possible because 170 adults and 121 middle and high school students chose to lead them well. They had snacks to eat because so many chose to bake and shop and prepare food to sustain our leaders through each exhaustingly fun morning. Parents brought their children to VBS without worrying about cost because so many of you made sure they didn't need to by sponsoring children and thus funding the week. Truly, it's a beautiful time to be the church.
A few years ago, our VBS Lay Committee dreamed of an opportunity to teach kids what it means to love Jesus through our actions, to help our children understand that by loving others we are sharing God's love. The last several summers, our VBS kids have helped to sponsor an orphanage in Mexico, learned about and been a part of the work of Compassion International, and this summer at VBS, they learned about and contributed to the good work that Children's Hunger Fund does to keep food-insecure children fed over the long summer months when they do not have access to free school meal programs.
Through the course of this week, our children learned about the "Summer of Hope" initiative that Children's Hunger Fund is leading nationwide this summer. They watched videos and listened to speakers tell them about why some kids go hungry during the summer months, and then they were invited to participate in creating "Summer of Hope" food boxes by donating and collecting foods from the CHF list and then carefully boxing them to be distributed to children who are food-insecure in our region. It's a super simple way to help kids understand our responsibility as Christ-followers to live out Matthew 25: 35-40:
For I was hungry and you gave me something to eat, I was thirsty and you gave me something to drink, I was a stranger and you invited me in, I needed clothes and you clothed me, I was sick and you looked after me, I was in prison and you came to visit me.'
"Then the righteous will answer him, 'Lord, when did we see you hungry and feed you, or thirsty and give you something to drink? When did we see you a stranger and invite you in, or needing clothes and clothe you? When did we see you sick or in prison and go to visit you?'
"The King will reply, 'Truly I tell you, whatever you did for one of the least of these brothers and sisters of mine, you did for me.'
We invited the whole church to take part in the CHF "Summer of Hope," and WOW! What a response! So many participated in bringing food items through our USHOP bags that we actually called CHF and told them we needed more boxes! In total, our kids packed 258 boxes that held over 10,000 meals. Additionally, our kids packed over 1 ton of beans to be distributed.
Vacation Bible School is a special week. It's the week we help kids see that God loved them first and forever, and that the only response to that incredible love is to love God and love others in return through our words and our actions. Thank you, church, for being such an amazing example of the love of God—Vacation Bible School and the "Summer of Hope" VBS project have been possible because of you!