Senegal Mission Trip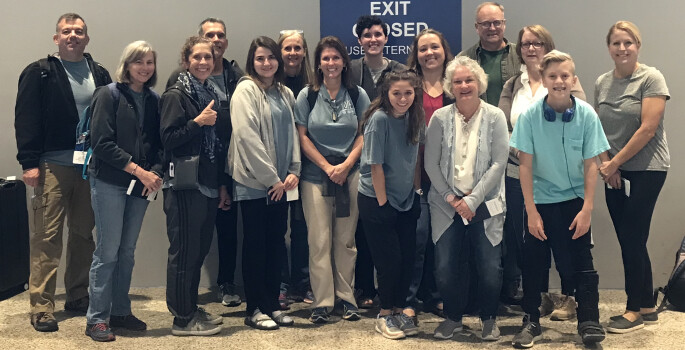 Our mission team of 15 left on Friday, November 2, from Austin, and arrived in Dakar, Senegal, at sunrise Saturday, November 3. We were met at the airport by a pastor from Mbour and a number of church members.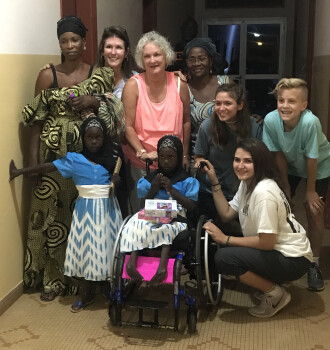 During our stay, we had the opportunity to see God at work in so many ways. The first day, the physical therapy team worked to adjust a child's wheelchair for a girl with clubbed feet that Kacey met on a previous trip. In the U.S., she would have had surgery to correct the problem. In Senegal, the surgery is not available. As a result, this child, who is seven years old, has always crawled on her hands and knees. On this day, she received a new chair, lessons on its use, and her family received pointers on safe use.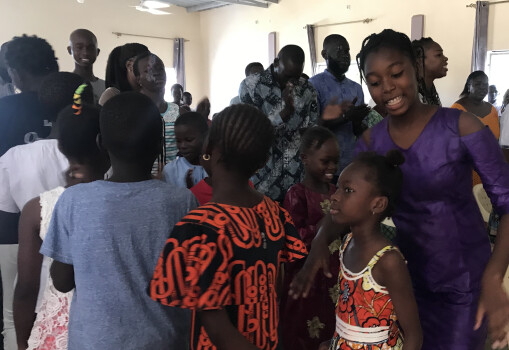 Sunday we worshipped at the Methodist church in Mbour. It was a lively service filled with singing, clapping, and dancing. After the sermon, there was lunch, fellowship and soccer.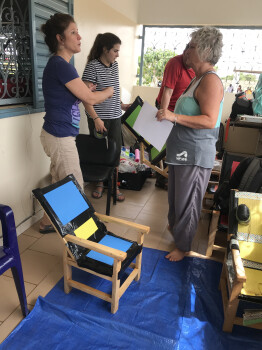 During the course of the week, we held clinic in a different village each day. Dozens of people would already be in line when we arrived in the mornings. Except for a short lunch break, we saw patients continuously throughout the day, usually finishing close to sundown. We saw over 700 vision patients, and 66 handicapped children. The handicapped children were treated to a true clinic experience where they had the benefit of two physical therapists, a speech and feeding therapist, and a building team.
One day, the eye team fitted an elderly woman with readers. She became very excited because she had been a seamstress years ago, but had to give it up when she could no longer see what she was doing. She kept shaking the hand of the team member saying, "Thank you! Thank you! May you have a long and happy life."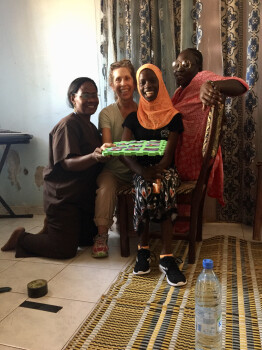 Another day, a young girl came in with a number of physical problems, among them was an inability to speak. After a session with the speech therapist, they were able to create a communication board that allowed her to communicate with her family. The whole family left really excited.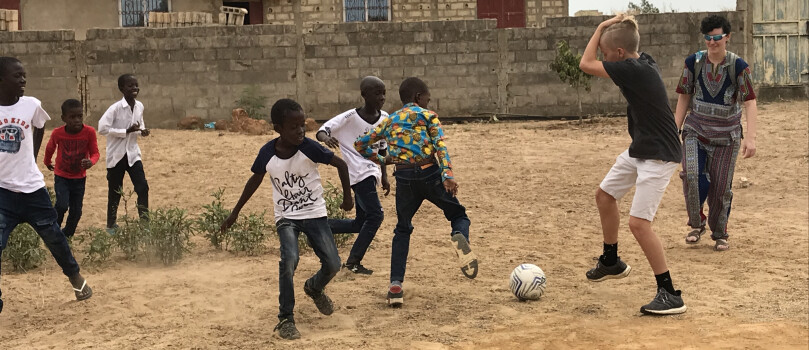 The last day of clinic demonstrated just how perfectly God weaves together the most minute details. Early in the day, an older boy came in with a prosthetic leg. The leg need some repairs. When those were completed, the team wanted to give him a new shoe for his good foot from the supply provided by the Special Needs Ministry. But this boy was older, and his foot was too big for all the shoes we brought. So one of the team members took her shoes off and gave him the one he needed. Later in the day, another older boy came in. He needed a very large brace on one foot – too large to put a shoe over. And when they searched for a shoe for the other foot, once again, all the ones we brought were too small. But the remaining shoe belonging to the team member was the correct foot and size! No one could have planned that.